Tests
Which DragonballZ Character are you?
I got 150 for DBZ IQ Test! Oh yeah~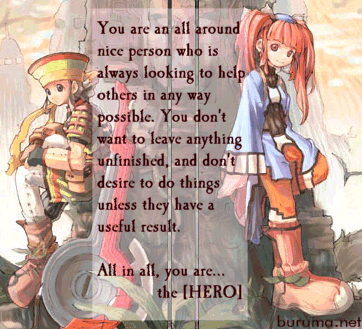 Disclaimer: I do not own DB/Z/GT (I wish!!!) and they belong to Akira Toriyama, Bird Studio, TOEI blah, blah, the point is they are under copyright of their respected owners and I have nothing to do with it and I am just crazed fan making website about it. I know no one's going to read this, but just so you know.